EastEnders
The start of 2020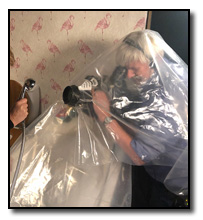 Undercover shooting
The year got off to a good start with more EastEnders. Again the majority of my work there was as a camera supervisor.
Production stopped in March with the national lockdown and only resumed with half the camera requirement in mid summer.

Garsington Opera at Wormsley
June 2020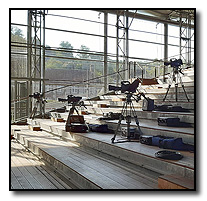 Socially distanced, but no audience
Garsington Opera was another loss due to the Coronavirus crisis, with the season being abandoned early in the year.
Hugely disappointing for all concerned as there were some excellent productions planned.
However in June they decided to make a socially distanced concert for the internet. A wonderful day out in the midst of the crisis with a selection of wonderful music. Your can see the result here. YouTube.

Just Eat conference
February 2020

Just a single day at Butlins Bognor Regis centre to cover a food delivery company's annual conference. Almost a thousand people from all around the world in one of the large auditoriums for the day watching presentations and participating in team building exercises. Although the withdrawal of teams from Australia and Spain was a portent of how the world was about to change.
Normally this wouldn't feature as a notable job, but given the crisis that followed two weeks later, possibly the end of an era for me covering mass events like this.