Panel of photographs entered for LRPS distinction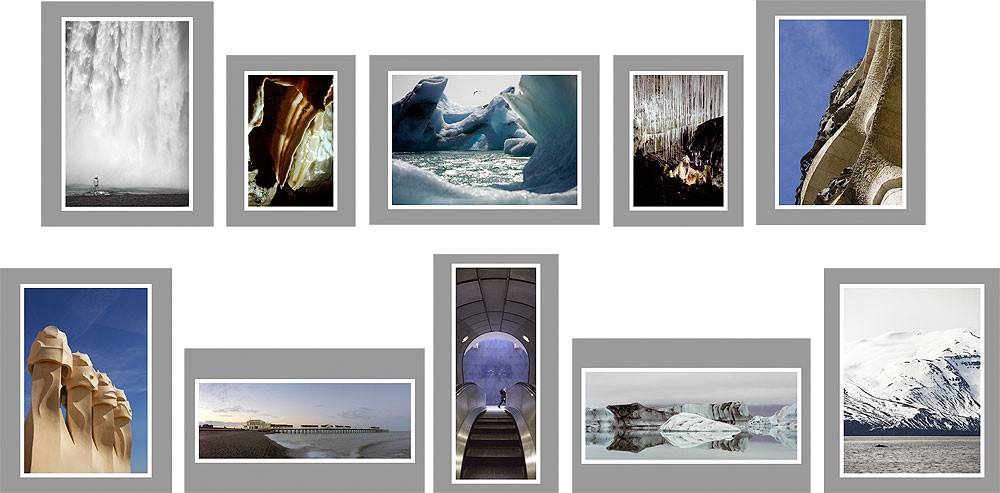 Notes
This panel was submitted for assessment at Focus on Imaging 2007 as prints.
The grey image surrounds are equal in proportions to the final matted prints. The original prints were made with an Epson Stylus Pro 3800 printer using Da Vinchi fibre gloss paper to give an unglazed gloss finish.
With hindsight I might have chosen an alternative image for print 10, bottom right, as it lacks the necessary impact when viewed at distance on the panel board. There was also criticism of the print lacking highlight detail. Although the original photo does accurately contain all the detail that was visible to the naked eye, that subtle detail is somewhat lost in the Da Vinchi paper's surface texture.
I should also point out that the images linked to from this panel have been highly compressed, robustly sharpened and watermarked for use on the web, so shouldn't be used as any sort guide to the actual print quality.